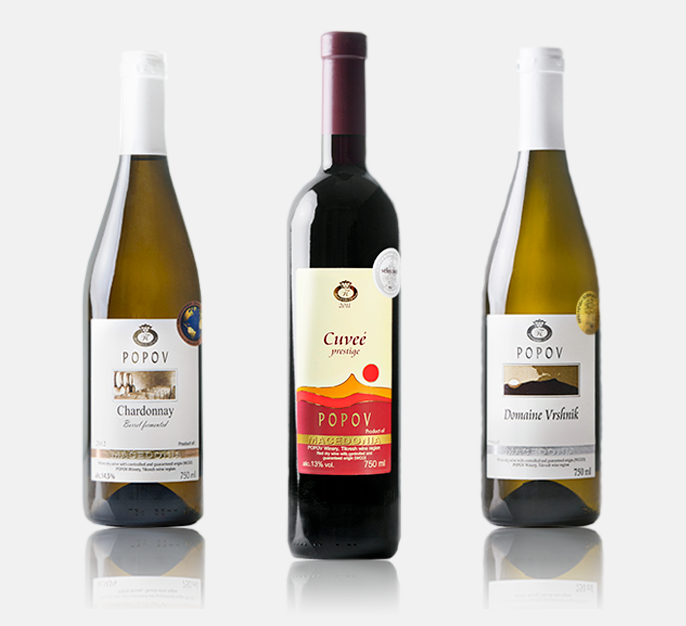 Flawless Vines
Make Prestigious Wines
The high-quality wines produced by Popov Winery are wines of character representing the combination of modern technology and knowledge of the traditional methods which have been practiced for centuries in the Tikvesh region.
In the future the Popov Winery plans to maintain and improve the quality of every drop of wine. Wines from the Popov Winery have won several gold, silver and bronze medals in many international competitions.