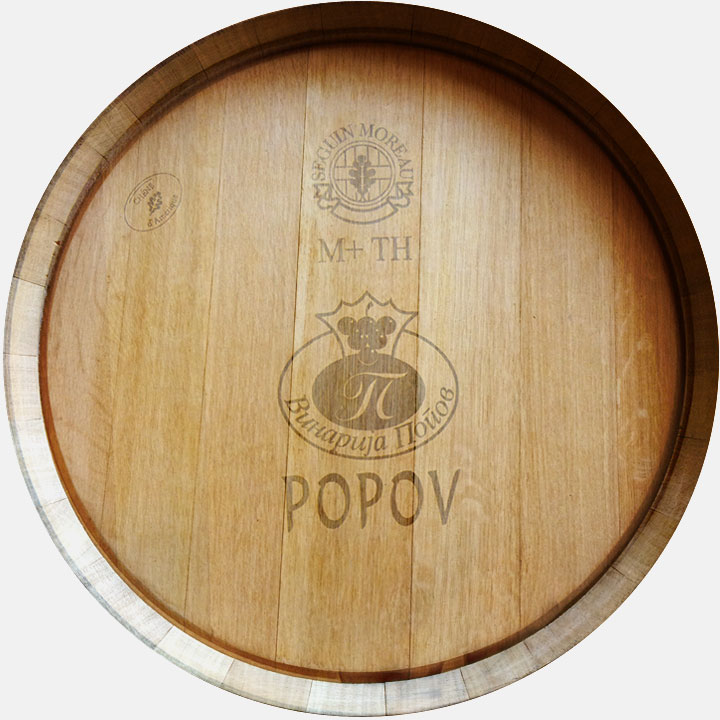 Cellars
The underground part of the winery where the
temperature is constant in the course of the
whole year provides slight and controlled evaporation.
After a selection of the most qualitative wines is made, these selected wines go through further aging in oak casks for a period of several months, thus reaching an appropriate density and flavor. As the wines go through further aging in new oak casks they permanently improve their quality, thus reaching their top quality after 10 and more years.
Technology
Popov Winery is equipped with the most contemporary equipment for processing and fermentation of the grapes and wine preservation. For that purpose, the winery uses inox utensils of different capacity. It also has a separate room for wine aging provided with oak casks used for wine aging (mellowing).
All the procedures carried out in the process of wine production are for the purpose of providing full control of the vinification process. The fermentantion of the white and red wines is made in inox containers by using selected leavening agents and control of the temperature of fermentation. The treatment of the grapes depends on the grape variety. Certain grape varieties are treated by cold maceration of the grape pulp in order to get more complex wines with strong sensor characteristics.